Client

Het Nieuwe Instituut

Year

2014

Duration

4 months

Space

2nd Floor, appr. 200m2

Text

Gert Staal

Curator

Dan Handel

Production

Babette Zijlstra

Technical Production

Landstra & de Vries

Thanks

Wendel ten Arve, Guus Beumer
Many of the qualities attributed to wood – natural, warm, pure – originate in the romantic appreciation of the forest. As such, both the latest and the rich historical narratives of wood are inextricably linked to the forest. But the forest is also a man-made landscape, a production machine subject to market laws. And current experiments with wood are leading to surprising applications in and outside the domains of architecture and design. The rich story of WOOD is told through design objects, architectural projects and artifacts from national and international collections, and references diverse geographical, historical and cultural contexts.
WOOD. The Cyclical Nature of Materials, Sites and Ideas shows how the numerous products from forests carry traces of all these, often conflicting interpretations. WOOD showcases works by Aldo Bakker, Eelco Brand, Charles & Ray Eames, Ernst van der Hoeven, Chris Kabel, Lex Pott, Cedric Price, Bethan Laura Wood, Lucas Oleniuk, Onix, SeARCH, Hendrik Wijdeveld, James Wines and others. Their work is presented in a context of historical, cultural and societal references.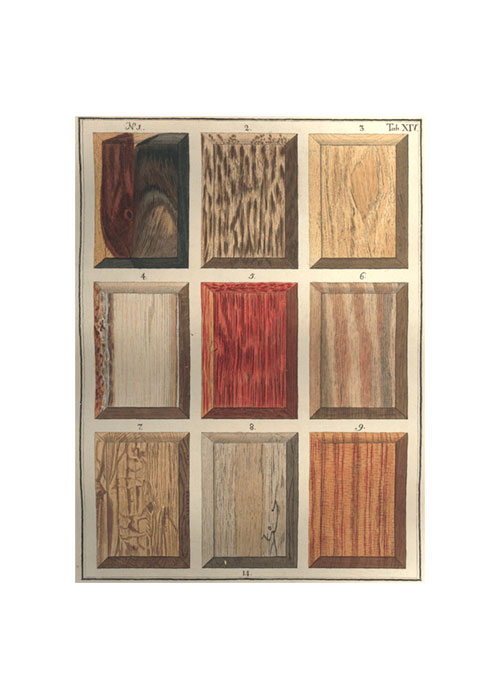 Views of WOOD, impressions of the forest of wooden sheets we layed-out in Het Nieuwe Instituut in the summer of 2014. The whole principle of the exhibition design was to cover the room in long strips of wooden sheets (Radiplex) and to fold these sheets to create spaces and routings.